TEF1118P-16-150W

16FE+2GE/1SFP Rackmount Switch With 16-Port PoE
Dedicated for Surveillance & SMB Networking

GE & SFP uplink ports,Large Buffer of Nearly 3M
With one 10/100/1000 Mbps combo SFP slot, the switch can meet the current demand for uplink bandwidth of Gigabit WLAN and HD digital surveillance. Working with Tenda optical fiber module TEG311SM, the switch supports a maximum transmission distance up to 20km.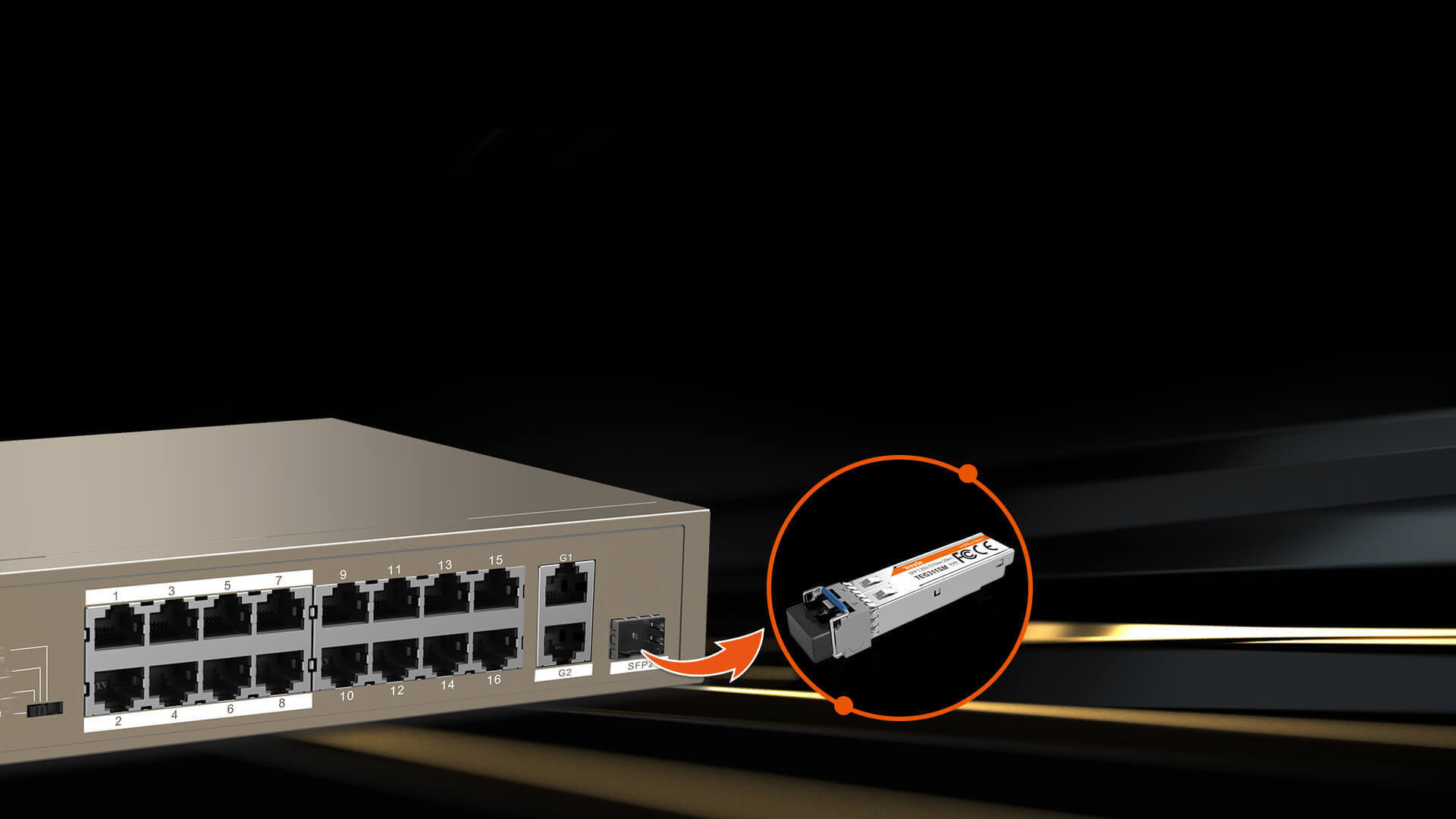 6KV Excellent Lightning Protection
The switch offers various safety and protection types, including 6 kV lightning protection, PSE short-circuit protection, PoE overload protection, surge current protection etc, and these greatly protect the switch from being damaged by thunderstorm. Besides, it supports wide voltage input, AC:100-240V~50/60Hz.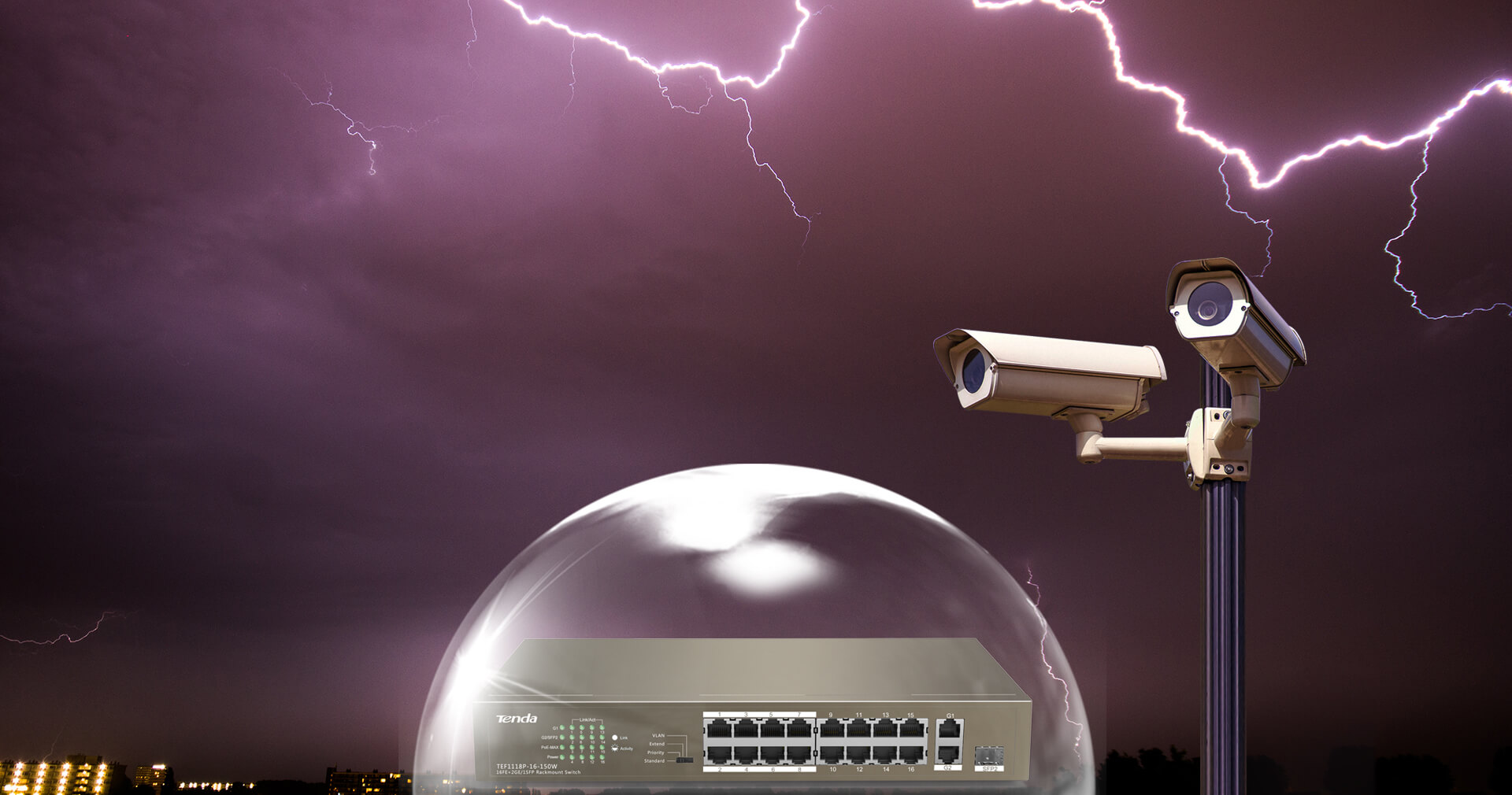 Cascading with 6 Devices
Can Support IP Surveillance Project of up to 96 Cameras
---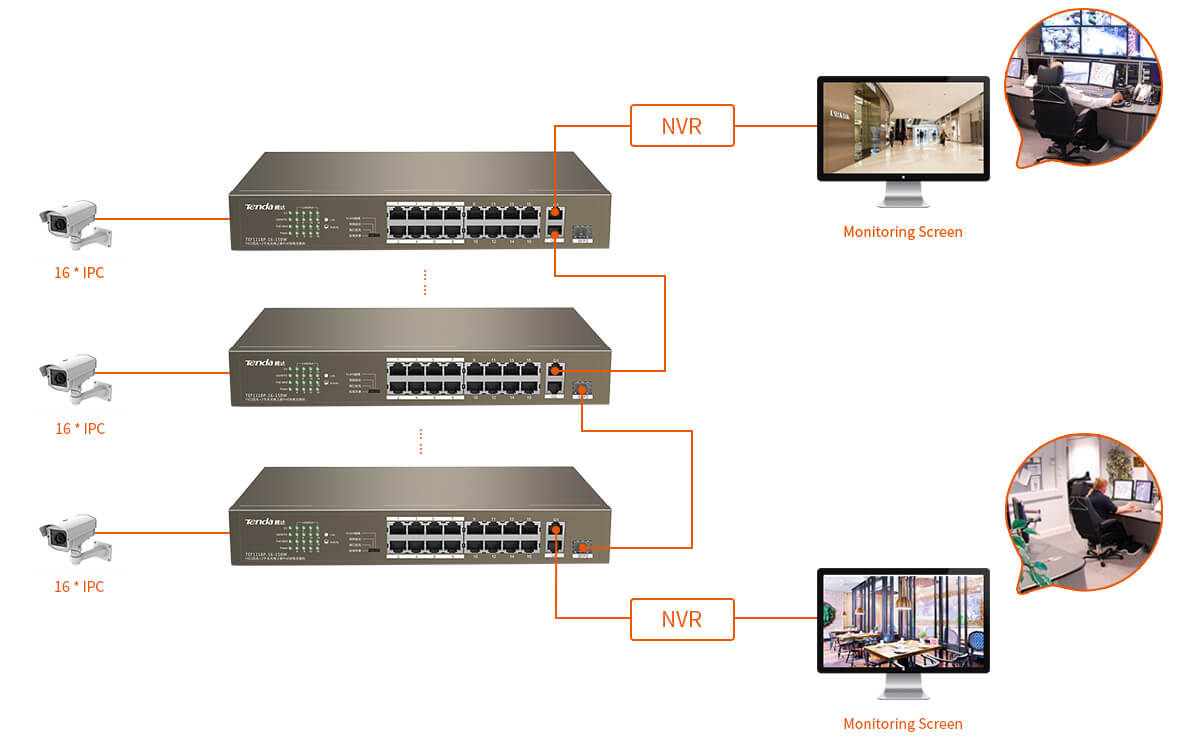 4 Modes for Different Networks
Standard mode, Port-based Priority mode, Port-based VLAN mode and Extend mode make TEF1118P-16-150W be able to deal with different networks,special for small & Medium-sized IP surveillance & WI-FI coverage project.

Mode 1: Standard Mode
This is the default working mode of TEF1118P-16-150W. In the mode, all ports can communicate with each other independently.

Mode 2: Port-based Priority Mode
In this mode, ports 1 to 8 have higher priority than other ports, and all ports can communicate with each other. When the switch is connected to multiple IP cameras, you are recommended to use this mode for better smooth transmission with the key IP cameras connected to higher priority ports, and connect the 2 uplink ports (Ports G1 & G2/SFP2) to uplink devices (such as NVR or Router).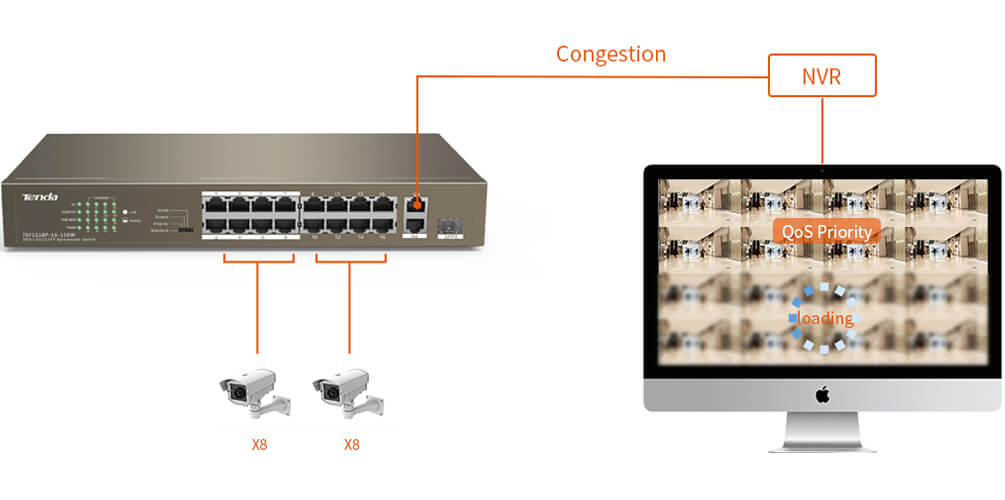 Mode 3:Port-Based VLAN Mode
In this mode, ports 1 to 16 can communicate with uplink ports (Ports G1 & G2/SFP2), but can not communicate with each other. You can use this mode to isolate broadcaststorm and prevent ARP virus and DHCP sproofing.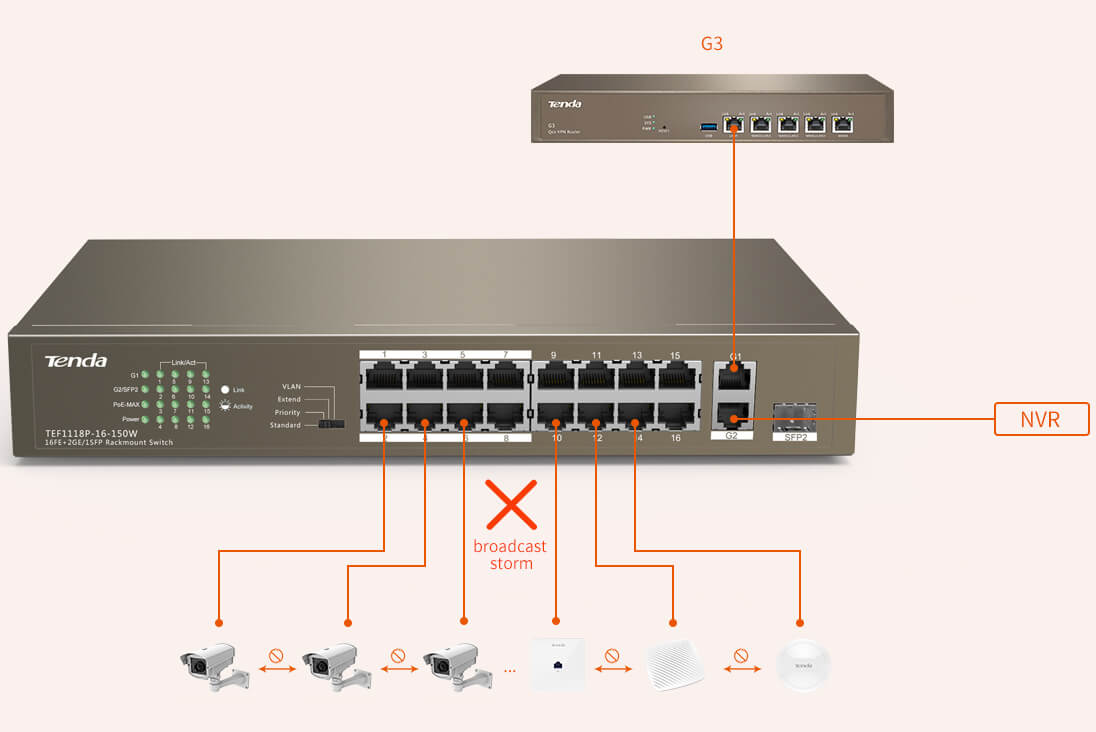 Mode 4: Extend Mode
Due to the complex monitoring environment, the distance from each terminal to the monitoring center is different, some even more than hundred meters. TEF1118P-16-150W can support 250 meters data transmission in the Extend mode, which can save the cost of your project with less devices used.