GE and SFP Uplink Ports
Easier HD Monitoring
Stable and Efficient Performance
Better Wired Transmission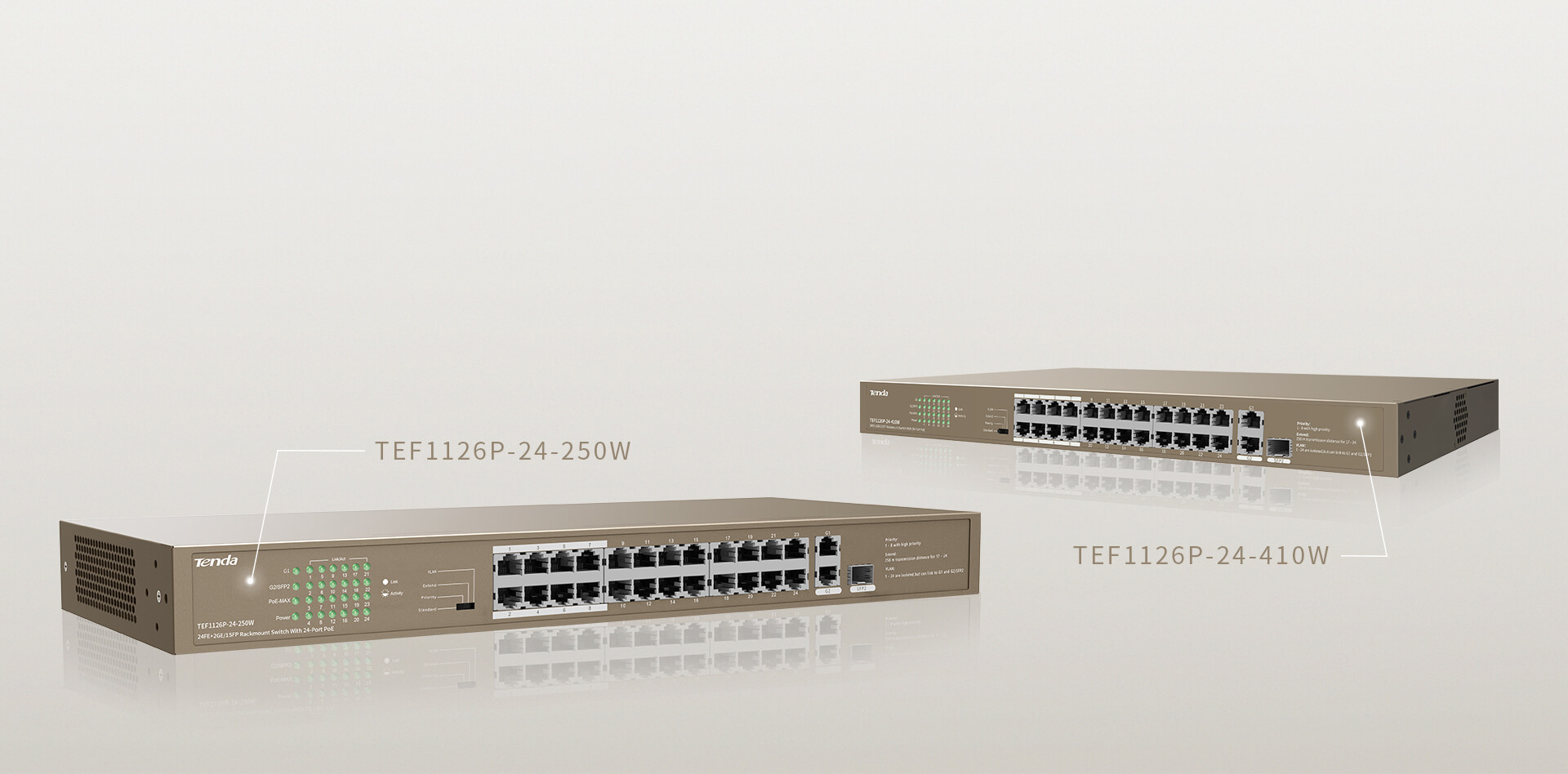 GE and SFP Uplink Ports
Flexible Networking With Less Breakdown
It provides 24*FE+2*GE/1SFP. The 1-24 ports support AF/AT standard PoE power supply mode, which can intelligently identify the power receiving equipment.The Gigabit uplink port can be used for short-distance networking. With one 1000 Mbps combo SFP slot, the switch can meet the current demandfor uplink bandwidth of Gigabit WLAN and HD digital surveillance. Working with Tenda optical fiber module TEG311SM,the switch supports a maximum transmission distance up to 20km.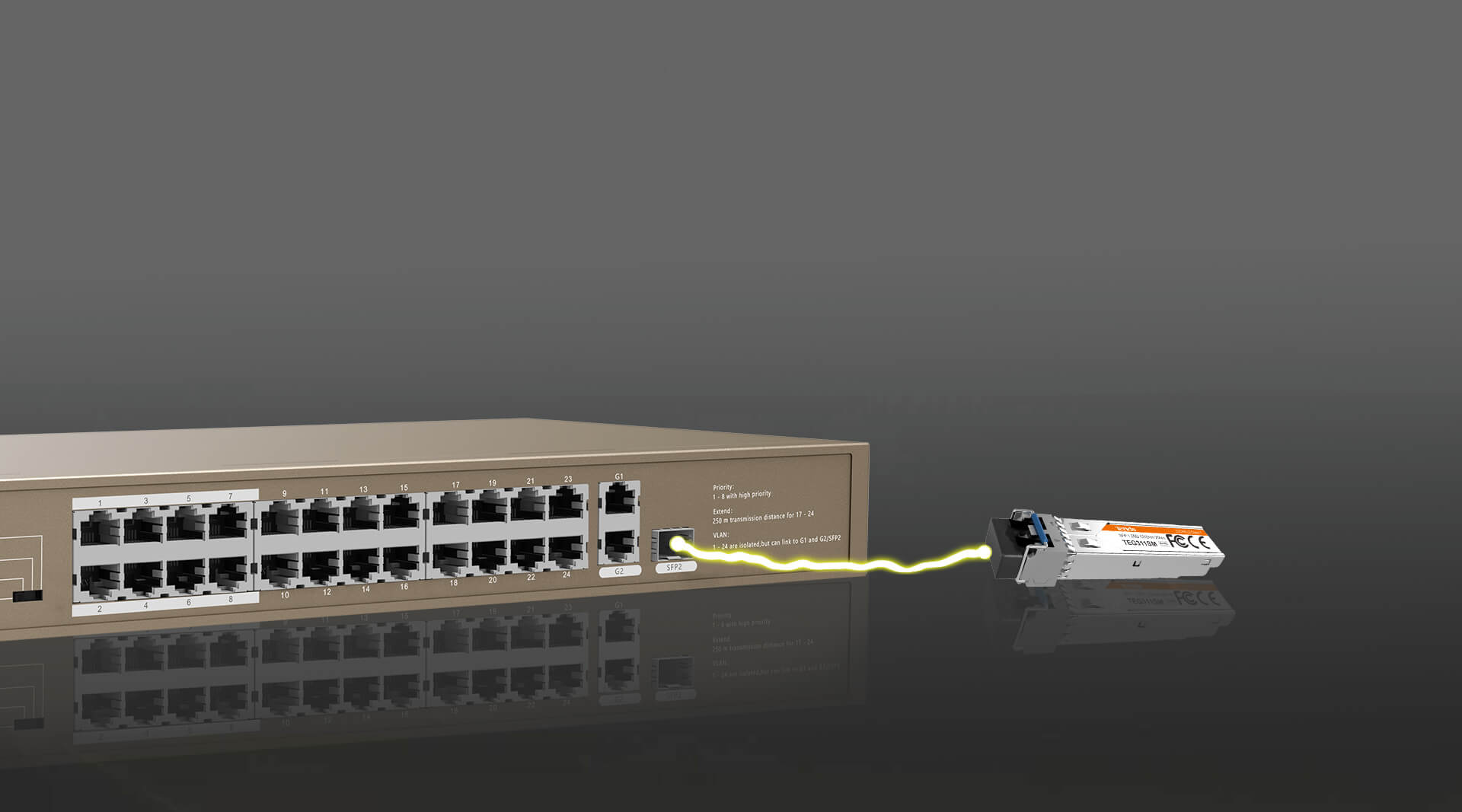 4M Large Buffer Guarantees
The Surveillance Transmission Stable And Smooth
The product has 4M buffer, which is twice larger than the similars. The maximum output of a single port is 30W, and the whole device is 250W. When used alone, it can provide data transmission and power for 24 PoE IP cameras, APs, etc. Extraordinary quality, favored by engineering.

6KV Excellent Lightning Protection
The switch offers various safety and protection types, including 6 KV lightning protection, PSE short-circuit protection, PoE overload protection, surge current protection etc, and these greatly protect the switch from being damaged by inductive thunderstorm. Besides, it supports wide voltage input, AC:100-240V~50/60Hz.

230W High Power Output,Diversified Applications
Providing 24 100M PoE ports in accordance with the IEEE802.3AF / AT standard, the maximum PoE output of the whole machine is 230W, and of a single port is 30W. Not afraid of burst traffic, avoid power failure & restart, and it can provide stable power supply and data transmission for HD PoE IP cameras, APs, etc.

4 Modes For More Scenarios,One-key To Change Smart And Easy
Standard mode, Port-based Priority mode, Port-based VLAN mode and Extend mode make TEF1126P-24-250W be able to deal with different networks,special for small & Medium-sized IP Surveillance & WI-FI coverage project.

Up To 250 Meters Long Distance Transmission Under The Extend Mode, Beyond Hundred Meters Transfer Limitation
Due to the complex monitoring environment, the distance from each terminal to the monitoring center is different, some even more than hundred meters. TEF1126P series can support 250 meters data transmission in the Extend mode, which can save the cost of your project with less devices used.